Relish: My Life in the Kitchen by Lucy Knisley
Published by Macmillan Children's Publishing Group
This is an adorable food-themed graphic memoir that was super enjoyable to read. Lucy Knisley basically takes the most pivotal moments in her life and relates them to what she was eating, cooking, or learning to make at that time. I really loved the experience of reading this book – not only is it a heartwarming memoir, but the illustrations are great and Knisley includes several of her tried-and-true and family recipes, as well. Overall I just really enjoyed it and will definitely be looking for more from this author.
Truly Madly Guilty by Liane Moriarty
Published by Flatiron Books
The basic gist of this one is three couples, of varying degrees of friendship, get together one night for a barbecue and something disastrous happens. The book details the personalities and relationships of the characters before the big event, and then goes into depth on how it has a ripple effect on each one of the characters for quite some time after. I have really loved all of Moriarty's novels and this one was no exception. The way she is able to create tension amongst a group of people and the way she is able to make even the most vile of characters sympathetic and relatable are two talents that she has that very few authors share with her to this degree. I was definitely kept on the edge of my seat throughout this novel and continue to be impressed with her writing and ability to craft a well-paced, unputdownable story.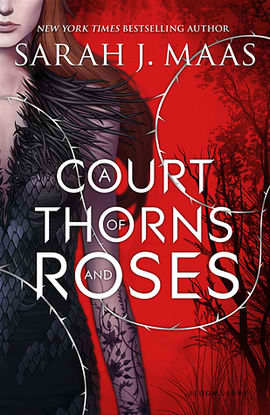 A Court of Thorns and Roses by Sarah J. Maas
Published by Bloomsbury USA Childrens
Feyre is nineteen years old and her life revolves around finding food for her family and staying safe from the faeries that once ruled the world she lives in. When she kills a wolf in the woods, who turns out to not be a wolf but a faerie, she is collected by Tamlin, another faerie, to give her life in exchange for the one she killed. Once she gets to his estate, she finds herself falling in love with him and subsequently doing everything in her power to protect Tamlin and his world from the dark power that threatens to overtake it.
That was a cliffnotes version of a summary of this book – a book that I liked a LOT. I don't read a ton of fantasy (almost none, actually) but this one really worked for me. The main element of the book that I loved was getting to know the characters – Maas did an excellent job making Feyre an incredibly believable character that I could really relate to. And Tamlin drew me in with his fiery, dark personality – I loved the two of them together. Plus, their chemistry was seriously hot. This is NOT a book for young teens – there were some pretty intense sexy times happening here. Anyway – I really liked this book and definitely will get to the sequel.
Sweet Disorder by Rose Lerner
Published by Samhain Publishing
Romance is a genre that I'm just getting into and Rose Lerner is an author recommended to me by the lovely and brilliant Jenny at Reading the End. I am happy to say that I did like this one and it is a good example of feminist romance – the type of romance that I would like to read more of, for sure. Something I appreciated about the plot of this one is that both main characters' actions were motivated by helping their families, and there was a lot of character development of not only the main love interests but their family members as well. Both Nick and Phoebe were drawn to each other, but both knew that their being together would go against everything they needed to do to take care of their families. In the end, obviously, it's a romance novel – there's a happily ever after. But the getting there was quite enjoyable and I really liked the journey these characters took.