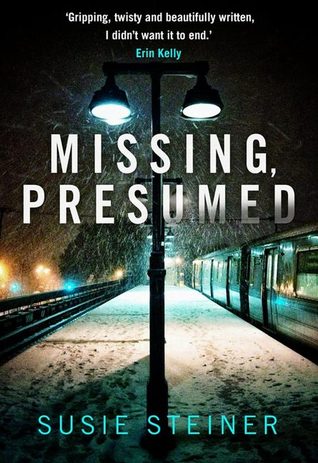 Missing, Presumed by Susie Steiner
Published by The Borough Press
Manon Bradshaw is a detective working on the Cambridgeshire police force, and she's extremely devoted to her job and well-respected in her field. When beautiful, wealthy graduate student Edith Hind turns up missing for twenty-four hours, Manon and her team get to work, investigating Edith's boyfriend, her rich and high-society parents, and her best friend, uncovering many threads that seem to be leading somewhere but turn out to be a bunch of loose ends. As the mystery of Edith's disappearance unfolds, Manon's personal life takes a journey of its own – she's thirty-nine and desperately looking for a connection with that one special person, if only she could find him.
Missing, Presumed is the first novel in a planned mystery series starring detective Manon Bradshaw, and it definitely kicked the series off to a promising start. Manon is the type of heroine you can't help but root for – she's smart, driven, sarcastic and witty, yet she is helplessly flawed in that she can't help desperately wanting a life that she simply has not been given. She's so desperate for a partner, a baby, a family, that she spends nearly every minute of her non-working life obsessing over the hope that she will find "the one". It's hard not to feel sorry for her, while at the same time hoping she will figure out a way to be happy despite the fact that she doesn't have the exact life she wants.
Now, the mystery. It was crafted pretty well, in my opinion. There were enough clues sprinkled throughout to keep me guessing, and I didn't have all the pieces put together at any point throughout the book – a mark of a good mystery, if you ask me. Steiner surprised me with the ending and while I'm not sure I loved it, it was unexpected enough for me to appreciate it. I also liked how the book was written from multiple points of view – that really gave the story an extra dimension and level of complexity that I think it needed.
Overall, I enjoyed Missing, Presumed and I wouldn't hesitate to pick up more books in this series. It's definitely one to look out for if you like mysteries and especially those starring kick-ass female detectives.