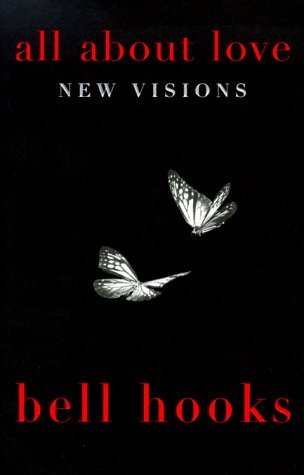 All About Love: New Visions by bell hooks
Published by William Morrow
There are a lot of beautiful passages and statements in these essays about love by bell hooks. She is known as a feminist writer, and I found this book really interesting in that yes it is written from a feminist perspective, but it definitely has a universal appeal that I'm not sure all books labeled as "feminist" really have.
hooks talks a lot about the ways in which love is modeled and taught in childhood; and how in most people's upbringing, what is taught is damaging and hurtful and a poor example of what love truly should look like. I believe that a lot of people will find these chapters helpful and will likely have some "ah-ha" moments about their own childhoods and the examples they might have had growing up. I personally saw a lot in these sections that applied to me; however I had already done most of this emotional work to understand that what was displayed for me was not the love I should aspire to as an adult, so I can't say that I had any earth-shattering revelations about my own life.
There are other sections that specify what exactly a person should look for that defines "love", what should be deal breakers (the fact that love and abuse cannot coexist is one major thing that the reader is supposed to take from this book), and what it looks like when someone is showing love to a partner, parent, child, etc.
I did enjoy this book and I think it has universal appeal. One thing to note, however, is that it is very hetero-focused and a bit narrow in scope. That being said, I loved a lot of what I read here and hooks has a beautiful way with language that I absolutely adored. I will definitely pick up more of her books and was excited to see All About Love was the type of book that many people could pick up, enjoy, and feel that it offers valuable insights.