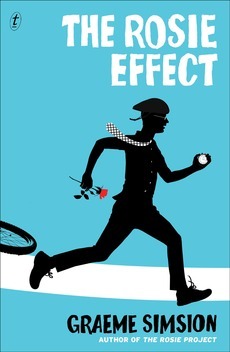 The Rosie Effect by Graeme Simsion
Published by Text Publishing Company
Review copy provided by Netgalley
I loved The Rosie Project so I was super excited to see that Simsion wrote a sequel. In this book, Rosie and Don have been married just under a year when Rosie becomes pregnant. Unfortunately, this sends their relationship into a tailspin – the two of them aren't communicating, Don has moved a friend into their apartment, and Rosie continues to insist that everything is fine even when it so obviously is not.
I have to be honest and say that I was so disappointed in this book. What was endearing and cute about Don in the first book became redundant and quite annoying in this one. Further, it bothered me how Don and Rosie both acted exactly in character, yet for some reason neither one was able to figure out how to deal with the others' issues – even though they figured out how to communicate and get along perfectly fine in book one! Wouldn't you think that Rosie would understand how Don sees the world and acts in the face of adversity and know how to handle it when things out of the ordinary happen (as she did in the first book)? And vice versa? I was, quite frankly, bored with most of the book and if I hadn't gotten it from a review copy source I would have abandoned it. I like Simsion's writing but I'm ready for him to create some new characters.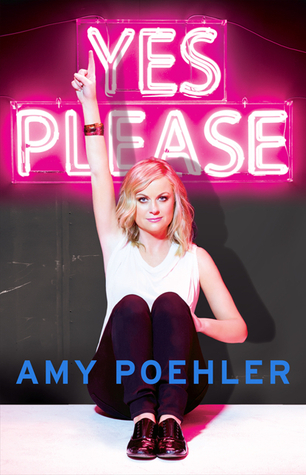 Yes Please by Amy Poehler
Published by It Books
I have been a fan of Amy Poehler since she was on Saturday Night Live. I love Parks and Recreation (and really, really don't want this to be the last season – SO SAD!) and I knew I'd read this book as soon as I could. Yes Please was everything I wanted and more. Funny, honest, authentic, true, Amy Poehler is everything and I just love her. Everyone says that the audio is better than print, so I may have to reread it this year in audio format. But either way, it's fantastic and if you are at all a fan of Poehler's, this is a must-read.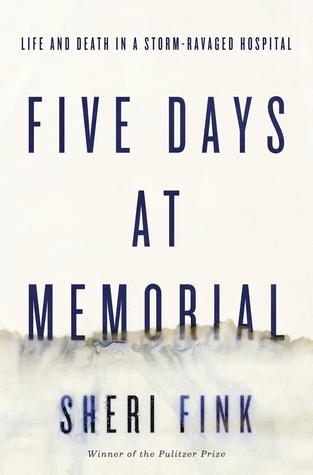 Five Days at Memorial: Life and Death at a Storm-Ravaged Hospital by Sherri Fink
Published by Crown
If you haven't heard of this book, chronicling the five days nurses, doctors, patients and their families spent at Memorial Medical Center after Hurricane Katrina hit New Orleans, you must have been living under a rock. I am here to tell you that the praise this book has received is absolutely worth it, Five Days at Memorial is an incredibly fascinating, if terrifying, read. There's so much here to think about and discuss it boggles the mind but the biggest lesson I took from this book is that disaster planning is so necessary, especially for big companies. There are individuals who Fink kind of points the finger at here, but at the end of the day, the structures that are supposed to be in place to protect people from having to make life or death decisions in the face of very little food, sleep, and water were just not in place here. I cannot recommend this book enough. I didn't put it on my end of year survey because I hadn't quite finished it when I wrote that, but Five Days at Memorial is one of the best books I read all year, hands down. And the audio production is fabulous. Please pick up this book in audio or print – either way you will not regret it.