Escape from Camp 14: One Man's Remarkable Odyssey from North Korea to Freedom in the West by Blaine Harden
Published by Viking Adult
I read this book because a customer at my job recommended it to me during a discussion of the book (and now movie) Unbroken. And also, I had just finished Without You, There is No Us and wanted to read more about North Korea (I still do. Recommendations, please.). Let me just say that anytime I read anything about North Korea, I am never not shocked and heartbroken. That was the case with Escape from Camp 14, without a doubt. I learned more about this atrocious dictator and how he keeps his people enslaved and malnourished and completely ignorant about the rest of the world. In this book, the man who escaped lived in what was basically a death camp, only they don't outright kill people there, just overwork and underfeed them and get them to have no relationships with one another so they end up either dying of starvation or disease or another prisoner or guard kills them for something horrifyingly insignificant. It's awful and sad and I don't even know what to say.
Here's the thing about this book, thought, that I didn't like so much. It's not written by the guy who actually escaped, Shin Donghyuk. Instead, journalist Blaine Harden tells his story for him. For whatever reason, this format just bothered me. I know that Harden spent tons of time with Shin and really got to know him, and I'm sure he knows his story inside and out, but there's just no way that he can possibly fully understand what Shin has been through. It seemed to me that this format kept the book at arm's length for me and I would have been much happier reading a book that Shin wrote about his own experiences.
All that being said, Escape from Camp 14 is incredibly fascinating and I would still recommend it. This stuff is happening in our world, RIGHT NOW, and we need to be aware.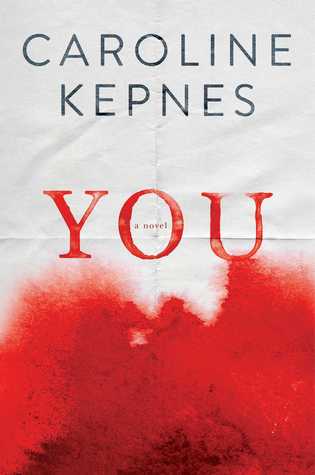 You by Caroline Kepnes
Published by Atria/Emily Bestler Books
So. This is a book about a stalker, from the stalker's point of view. The "you" in the title is the girl he's stalking. He's basically writing this book to her, so it reads kind of like this: "I watch you as you get ready for work and you are so beautiful it almost kills me" (I made that line up, but that's the general idea).
This book is so freaking creepy but it was really good, too. It's almost weird for me to say a book THIS creepy can be good, but truly I couldn't put the thing down. The crazy part is that the girl he's stalking actually becomes friends with him and they kind of start dating … well, read it to find out more. But it got me thinking about all kinds of things like how well do we really know the people we surround ourselves with? You is really good and if you can handle the creep factor, definitely pick it up.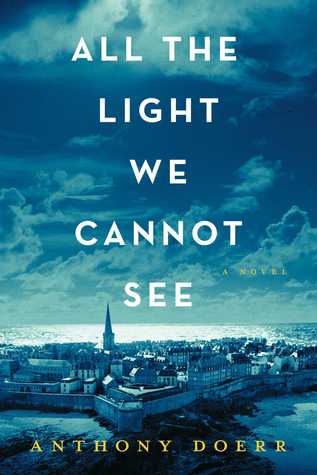 All the Light We Cannot See by Anthony Doerr
Published by Scribner
This one is hard for me because I had very, very high expectations. Several people who have very similar reading tastes to mine named it their favorite book of the entire year. I went in expecting to be blown away, and while it is an excellent book and I did really like it, it isn't my favorite ever.
There's a lot going on in All the Light We Cannot See, but basically it is set during World War Two, and it's about two people: Marie-Laure, a young blind girl living in Paris with her father, and Werner, a young German boy who joins the Hitler Youth and ends up being an asset to the Nazis as he has a special talent with radios. I liked the alternating focus between the two – the quick pace kept my interest throughout, and I got to the point towards the end when I was just frantically turning pages to get to how this book would end. I liked how the book explores what this war did to ordinary people, and it was particularly compelling reading about how the Nazis groomed the Hitler Youth to become killers, basically.
I really liked this book, a lot. But it wasn't my favorite ever and definitely wouldn't make a top ten list for the year, either. I'll just take this as yet another reminder that not all books have to be the best, and I shouldn't have such high expectations.